July 20, 2013
It's like staring into an adolescent Borg hive-mind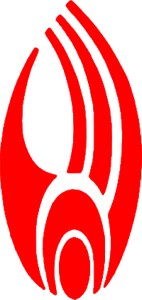 #cutiecrew
#YoureMoreAttractiveIf
#SoulEater
The Conjuring
San Diego
Facebook
Netflix
FaceTime
5 minutes
#FollowMeFrankieG
#mtvhottest
#YoureMoreAttractiveIf
#OnePiece
#NationalTellAGirlSheIsBeautifulDay
The Conjuring
Facebook
Netflix
FaceTime
Pacific Rim
10 minutes
#FollowMeFrankieG
#mtvhottest
#YoureMoreAttractiveIf
#OnePiece
#NationalTellAGirlSheIsBeautifulDay
The Conjuring
Facebook
Netflix
FaceTime
Pacific Rim
15 minutes
#mtvhottest
#FollowMeFrankieG
#YoureMoreAttractiveIf
#OnePiece
#NationalTellAGirlSheIsBeautifulDay
The Conjuring
Netflix
Taco Bell
FaceTime
Xbox
21 minutes
#FollowMeFrankieG
#mtvhottest
#YoureMoreAttractiveIf
#OnePiece
#NationalTellAGirlSheIsBeautifulDay
The Conjuring
San Diego
Calum
Netflix
Facebook
26 minutes
#FollowMeFrankieG
#mtvhottest
#YoureMoreAttractiveIf
#OnePiece
#NationalTellAGirlSheIsBeautifulDay
The Conjuring
San Diego
Calum
Netflix
Facebook
31 minutes
#FollowMeFrankieG
#mtvhottest
#YoureMoreAttractiveIf
#OnePiece
#NationalTellAGirlSheIsBeautifulDay
The Conjuring
Comic-Con
Calum
San Diego
Pacific Rim
36 minutes
#FollowMeFrankieG
#mtvhottest
#YoureMoreAttractiveIf
#Naruto
#SDCC
The Conjuring
Calum
Vegas
Pacific Rim
San Diego
40 Min.
#FollowMeFrankieG
#mtvhottest
#YoureMoreAttractiveIf
#Naruto
#SDCC
The Conjuring
Calum
Vegas
Pacific Rim
San Diego
45 Min.
#FollowMeFrankieG
#mtvhottest
#YoureMoreAttractiveIf
#Naruto
#SDCC
The Conjuring
Calum
Vegas
Pacific Rim
San Diego
50 Min.
#mtvhottest
#FollowMeFrankieG
#mascotmania
#YoureMoreAttractiveIf
#Naruto
The Conjuring
SNL
Calum
Comic-Con
Superman
55 Min.
#mtvhottest
#FollowMeFrankieG
#YoureMoreAttractiveIf
#Naruto
#Bleach
The Conjuring
SNL
Marvel
Comic-Con
Superman
1 Hr, 0 Min.
#mtvhottest
#FollowMeFrankieG
#YoureMoreAttractiveIf
#Naruto
#Bleach
The Conjuring
SNL
Marvel
Comic-Con
Superman
1 Hr, 6 Min.
#mtvhottest
#FollowMeFrankieG
The Blind Side
#YoureMoreAttractiveIf
#Bleach
#NationalTellAGirlSheIsBeautifulDay
The Conjuring
Marvel
Comic-Con
Facebook
1 Hr, 11 Min.
#mtvhottest
#YoureMoreAttractiveIf
#Bleach
#NationalTellAGirlSheIsBeautifulDay
#SDCC
The Conjuring
Loki
Comic-Con
Canada
San Francisco
1 Hr, 16 Min.
#mtvhottest
#YoureMoreAttractiveIf
#Bleach
#NationalTellAGirlSheIsBeautifulaDay
#SDCC
The Conjuring
Loki
Comic-Con
Canada
San Francisco
1 Hr, 21 Min.
#mtvhottest
#ObamasStruggle
The Blind Side
#YoureMoreAttractiveIf
#Bleach
#NationalTellAGirlSheIsBeautifulDay
The Conjuring
Comic
Canada
Netflix
1 Hr, 26 Min.
#mtvhottest
#ObamasStruggle
The Blind Side
#YoureMoreAttractiveIf
#Bleach
#NationalTellAGirlSheIsBeautifulDay
The Conjuring
Comic
Canada
Netflix
1 Hr, 31 Min.
#mtvhottest
#ObamasStruggle
#YoureMoreAttractiveIf
The Blind Side
#playtheclassics
#Bleach
The Conjuring
SNL
Canada
Facebook
1 Hr, 36 Min.
#mtvhottest
#ObamasStruggle
#YoureMoreAttractiveIf
The Blind Side
#playtheclassics
#Bleach
The Conjuring
SNL
Canada
Facebook
1 Hr, 41 Min.
#mtvhottest
#ObamasStruggle
#YoureMoreAttractiveIf
#playtheclassics
#NationalTellAGirlSheIsBeautifulDay
The Conjuring
Loki
SNL
Canada
Marvel
1 Hr, 46 Min.
#mtvhottest
#ObamasStruggle
#YoureMoreAttractiveIf
#playtheclassics
#NationalTellAGirlSheIsBeautifulDay
The Conjuring
Loki
SNL
Canada
Marvel
1 Hr, 51 Min.
#mtvhottest
#ObamasStruggle
#RSLvSKC
#playtheclassics
#YoureMoreAttractiveIf
The Blind Side
The Conjuring
Marvel
Avengers
Facebook
1 Hr, 56 Min.
#mtvhottest
#RSLvSKC
#ObamasStruggle
The Blind Side
#YoureMoreAttractiveIf
#playtheclassics
Marvel
Avengers
Facebook
San Diego
Only thing that's certain: It's too narcissistic to stare back.
I'm acutely aware that I'm supposed to feel some kind of techno-exuberance at the sight of this trending data; that I'm supposed to be inspired to devise means to pluck from the firehose, say, geo-located tidbits about disease for some CDC vision of a better tomorrow or, in the Great American Tradition, figure some way to siphon some stream of mindless chatter off into hyping some useless piece of crap ready to be palmed off on suckers now born every nanosecond.
But it just doesn't excite me. It makes me feel dirty, then tired, despairing of the human race and technology both.
Think I'll just go hide in bed, roll over and read Jane Eyre on my smartphone.
A breakfast-room adjoined the drawing-room, I slipped in there. It contained a bookcase: I soon possessed myself of a volume, taking care that it should be one stored with pictures. I mounted into the window-seat: gathering up my feet, I sat cross-legged, like a Turk; and, having drawn the red moreen curtain nearly close, I was shrined in double retirement.
Folds of scarlet drapery shut in my view to the right hand; to the left were the clear panes of glass, protecting, but not separating me from the drear November day. At intervals, while turning over the leaves of my book, I studied the aspect of that winter afternoon. Afar, it offered a pale blank of mist and cloud; near a scene of wet lawn and storm-beat shrub, with ceaseless rain sweeping away wildly before a long and lamentable blast.
Charlotte is such a card.
rri